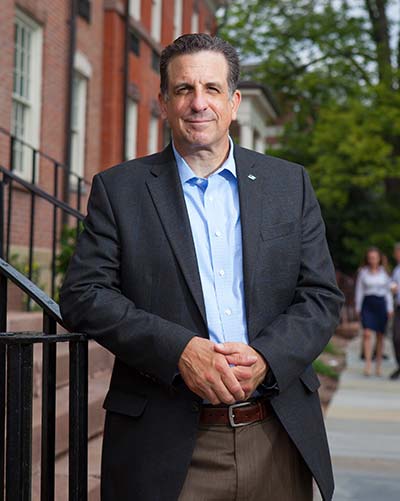 The founder of Creative Solutions, Dan Coleman, started his investigative career in 1988 working as a private investigator in college.
After graduating from Drew University, Dan became the Director of Operations of the company with offices in five New Jersey counties. In 1992, Dan was hired as a County Detective for the Morris County Prosecutor's Office, the lead investigative agency for Morris County, NJ, serving a population of 500,000, where Dan served a full law enforcement career.
In 2012, Dan founded Creative Solutions. Dan built the company on the foundation that an investigative firm, whose resources and skills can provide evidence that will hold up in a state or federal criminal prosecution, will provide a superior result in other litigations, which requires a preponderance of the evidence.

During his 20-year law enforcement career, Dan worked in specialized units, including the Special Victims Unit, where he investigated first and second-degree crimes of child physical and sexual abuse. By working on such sensitive cases, Dan developed critical investigative skills, including interviewing victims, witnesses and suspects and testifying in first degree criminal cases. Dan's interrogation skills led to numerous confessions in high-profile felony cases, resulting in successful prosecutions, leading to extensive prison terms.
For four years, Dan was assigned to the elite FBI Joint Terrorism Task Force (JTTF). Dan was granted the highest level of government security clearances and conducted long-term international and domestic counterterrorism investigations, including threats to national security. During this assignment, Dan engaged in specialized training by the FBI, including training in Quantico, VA, and developed relationships with investigators and federal agents from countless state and federal law enforcement and intelligence agencies throughout the world.

Dan also founded the Morris County Burglary Task Force (BTF), responsible for coordinating burglary intelligence and investigations. Dan conducted complex investigations and proactive operations targeting organized burglary crews and managed a task force comprised of detectives from numerous police agencies over the tri-state area. The BTF became a model for intelligence units in NJ and the lead intelligence unit for the major burglary crews targeting the region. At the request of the FBI, Dan conducted intelligence briefings to various New Jersey counties, and assisted in numerous multi-state investigations involving complex burglary crews.
For seven years, Dan was assigned to the Morris County Sheriff's Emergency Response Unit (SERT), the county SWAT team, trained as a sniper/observer, where he received extensive training in tactical operations and crisis management. The SERT team responded to calls for barricaded subjects and significant threats to public safety. Dan also responded to Ground Zero on September 11, 2001, and assisted in the recovery and rescue of victims immediately after the terrorist attacks.
Dan is also the founder of Burglary Solutions, a security consulting firm providing education, training, intelligence and security/threat assessments for; law enforcement, the insurance industry, corporations, businesses and individuals.
Dan has become a trusted resources for the New Jersey State Bar Association, providing Continuing Legal Education (CLE) courses for attorneys on topics such as surveillance, privacy and cohabitation.